March 25th, 2007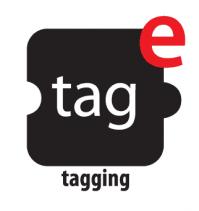 PawPrint announces the availability of a new
XDe module
for object Tagging. The new module allows tags to be added to any module in the system (tags are like clickable keywords) This enhances searching and search engine indexing for the site as well as the overall user experience.
Initially the tagging module has been integrated into the news only - but other modules will be added in short order. Starting with the photo gallery and content management modules and with more to follow. Granted this is all pretty common if you´re used to any of the social bookmarking sites around and many of the personal blogging packages - so it was high time to add it. This system will be somewhat different though, because it will also integrate with the commercial web applications that the XDe enables like the real estate and accommodations modules.
Development here was instigated by the soon-to-be-released document library module as tagging will form a key part of it´s navigation, as well as the also soon-to-be-released business listings module.
At press time, one of the best examples of tagging is our
Web Design News
- try clicking on one of the tags next to any article summary. You can see the
complete tag cloud
for the site as well.
---