November 18th, 2004
Sechelt BC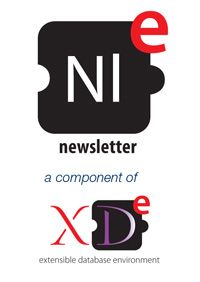 PawPrint is pleased to announce the release of their latest XDe module: ´Newsletter´ The latest in the ever expanding eXtensible Database Environment series of web site functional modules. The newsletter module allows site proprietors to design and build custom newsletters for their web sites adding custom content and images - but also pulling from existing site content across the spectrum of other PawPrint XDe modules.
´Newsletter´ provides, in a way, exactly the type of function that the XDe system was designed for. It knows what other modules are already installed, and allows the person building the newsletter to choose from content in those modules. For example, if the ´Advert´ module is installed the newsletter can pull web advertising into its design - the other modules work much the same, with ´Newsletter´ currently aware of the news, forum, portfolio, advert, and photo gallery modules.
Once the newsletter is ready it can be "issued" to site members through the XDe broadcast email system - which includes the ability to track which users have read the newsletter and how often.
Want to see it in action? Signup on the PawPrint.net web site (if you are not already) and ensure that your e-newsletter privacy flag is set to yes and you will receive the PawPrint.net newsletter - created, of course, using this module.
---