September 23rd, 2003
salmonhouse.jpg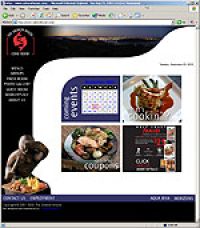 The Salmon House is one of Vancouverīs world class restaurants, with a view that will literally take your breath away! Their new site makes extensive use of our XDe modular database environment, virtual tours, and panoramic photography!
As part of our partnership with e-clearsolutions PawPrint has redesigned all three of Toseki Entertainmentīs restaurants to rave reviews.
Probably the best known of the three, The Salmon House on the Hill has been a Vancouver Fixture for decades.
Visit all three of Tosekiīs Restaurants
http://www.salmonhouse.com/
http://www.horizonsrestaurant.com/
http://www.aquariva.com/
---