January 5th, 2012
Schedule Tweets and Facebook Updates with the enhanced Chirp module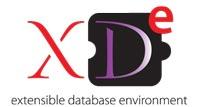 Just released updates to the XDe CMS Chirp module that allows you to schedule updates for social networks as well as on-site viewing. Just set a future date and the update will automatically publish at the time you choose as much as a year in advance.
Also included in the new version several User Interface enhancements and the ability to easily "Clone" a chirp to re-tweet or re-post a similar update a some other time.
All existing PawPrint.net XDe based web sites with the Chirp module installed already have this update - rolled out through XDe automatic update.
---