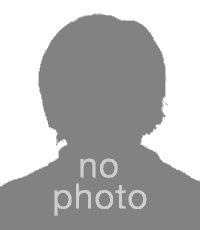 by: ron
December 8th, 2004
Program hang - required powerdown of system
Well, just used vv for the first time, and managed to crash it, and my system within a couple of minutes... (my fault, as it turns out) But, I have two or three suggestions.. ~g~

First - I´m an old geezer - the eyes aren´t what they used to be and glasses only help a bit on the ultra tiny text in the window halves of the program. Gimme an option to RAISE THE FONT SIZE - hey, it has scrollable windows, so larger text shouldn´t be a problem.

Now... on how that crash took place. I clicked on the icon at the top that sez-on-cursor-hover, ´open the system calculator.´ That one click was enough - my system locked up. Even with Norton Crashguard, which is usually capable of killing a stalled process, it was eventually a power-down, start all over kind of wrap-around-the-axle hang-up.

It opened a DOS window - and nothing happened there, except a black screen in the window. Then, I remembered - I had deleted the system calculator, because I found it made just too many errors. I downloaded the free Calc98 - and never looked back, until now.

I use 98SE - in case you´re wondering... But, my
next-to-last suggestion is, error-trap the program so that if someone else has removed the system calculator program for the same reason I did, have the program recover from a file-not-found situation. (My guess as to what happened...) Better yet, last suggestion, put the ´system calculator´ in the options file, and let me point to which calculator executable I would like to use.

Great program - particularly since it is free! I know the time it takes to create this stuff, it´s enormous - so I´ll get a contribution, at least enough to buy the family a nice dinner, headed your way shortly!

Cheers!