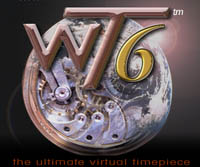 Want to help?
Consider making a donation to support continued development... however,
- WorldTime is and will remain free -

This is the current stable WorldTime release. We currently recommend that you download the beta release as it is far more complete. Please refer to the changes & additions in the release notes, for version history that identifies the differences between the two versions.
Download Link(s)