Business Listings

Designed to provide a complete business/organization listings system for small medium or large; local or international web sites, the
Business Listings
module provides a completely configurable system for collection, display, communications, and reporting for any number and type of different organizations.
"
Completely configurable system for small, medium or large; local or international business listings."
The Business Listings module has been designed to provide a flexible framework for the collection and display of related listings. Each listing can be ´owned´ by a site user who then can keep the listing information up-to-date. Administrators control exactly what information is captured by defining features for each listing category, communities/areas, groups, types, and listing status. The entire system can be linked to the subscription module to allow for listings to be based on a revenue-bearing recurring payment structure.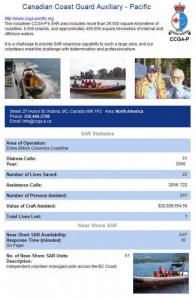 Applications
Existing customers include small and medium community tourism DMOs (Destination Marketing Organization) and an International NGO (Non-Government Organization) the system has been designed from the ground up to be flexible enough to handle thousands of listings from across the globe while still remaining simple enough to suit a small DMO that has less then one hundred businesses to list.
---