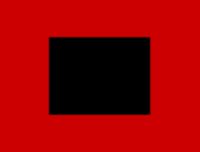 Category: Software
December 2nd, 2004
A new system, developed by PawPrint.net, that scans marine weather forecasts and sends an email alert when bad weather is forecast is now helping the Canadian Coast Guard Auxiliary - Pacific Unit 12 Halfmoon Bay.

The system is simple but could help save lives. Marine weather forecasts from Environment Canada are polled several times a day for key-words relating to bad weather and weather warnings - if any are found in the forecast the system immediately sends an email alert to subscribed members indicating the type of warning and providing a copy of the full forecast.

The system is now in use on the http://www.ccga12.org web site. Developed for the use of Unit Coxswains, to keep them advised of weather conditions before calls come in, it is also publicly accessible. Anyone can sign-up and receive weather warnings for the Strait of Georgia by email.

The system itself can be configured report for any region in Canada, and should be easily adaptable to forecast data sources other then Environment Canada.