July 2nd, 2011
Latest in our Saturday Software Review series
The very best CD/DVD burning software for Windows also happens to be freeware - it just makes it all the better! If you need a reliable fast CD/DVD or image file creation package then IMG Burn is the answer.
Platform
: Windows
Cost
: Freeware
Summary
: A lightweight CD / DVD / HD DVD / Blu-ray / ISO burning application
After many years of working with all manner of CD/DVD burning packages starting with a 1X CD Burner that was one of the first released and cost over $10K we´re very very happy with IMG Burn.
Easily more reliable then any commercial burning package we have ever used, it also has a straightforward interface, and is incredibly feature-rich. Burn a CD/DVD/Image with simple drag and drop of files - not all the fluff and guesswork of some packages - IMG Burn just does what it told quickly and easily.
It will even detect specific types of collections and offer (not force) to adjust to the appropriate mode - ie: video DVD or single folder of files.
---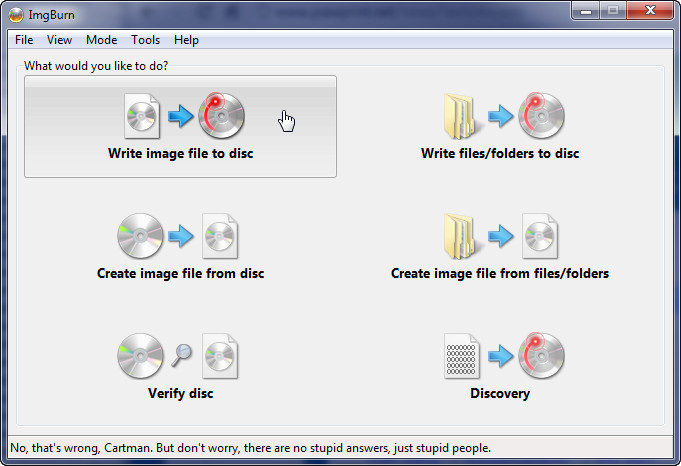 Main Mode choosing screen