Just released today: the largest single update to the SMS so far this year.
An update video regarding the user-facing changes to the Mission form and it's subsequent display was already sent out last week in advance of these changes but in case you missed it that video is included here as well (you may wish to share that video with your members using the form) YouTube Video Link for Mission Form Update Screencast:
http://ow.ly/eKdXo
The update today includes all of the following and there are 2 more release videos included to help explain the enhancements:
Mission Form Update
Mission Display Update
Authorization form display update
Personnel list display update for Mission and Training forms
New Global Audit & Notification System
New Workflow Management System (Phase 1)
Member Age Display
Asset Fuel Capacity field added
Background optimizations and enhancements
Workflow Screen-cast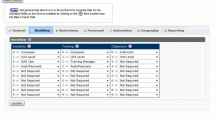 Global Auditing Screen-cast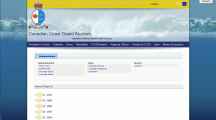 To Recap important points from the video
:
The new workflow system is not currently used by the SMS reports. It will be implemented in the next update. This has been done to provide time to convert existing workflows into the new format prior to changing. SMS admins should evaluate existing workflows and build new processes into the new workflow system. If you need help or have any questions please ask away.
The auditing system is
off by default
. You will need to visit the preferences and set a default action in order to start logging and/or receiving notifications for audit-enabled items. These are currently limited to:
SAR Personnel changes
SAR Unit Changes
SAR Asset Changes
SAR Workflow Changes
XDe User Changes
CMS Page Content
Security Profiles
Contact Groups
Contact Classes
Contact Types
Contact Sources
User Categories
Usergroups