XDe Video Tutorials
The PawPrint.net XDe system is comprised of over 60 different modules and nearly a million lines of code all totaled. To harness the complete array of functionality takes a good deal of background knowledge. To that end we have produced video tutorials for our customers that allow them to explore, at their leisure, the various intricacies of the system and in so doing maximize the full potential of their XDe powered web site.
This section is only available to current PawPrint.net customers - not because we have anything to hide, but simply to limit the bandwidth draw on our server. If you would like to have access to these videos please
contact us
and we would be happy to set you up with an account. If you are a current PawPrint.net customer -
please ensure you are logged into our web site
to view or tutorials.
XDe Video Tutorials
To get the most from your web site you will want to understand both the basic and advanced features it has to offer. These video screen-cast tutorials should make learning how to use your web site easy and allow you to refresh your skills in your own time.

The PawPrint.net XDe CMS is comprised of over 70 different modules built from nearly two million lines of code. Needless to say, there are a lot of features many you probably wonīt need or use. Through these screencasts we try to identify the basic and advanced features in such a way that you will easily learn how to use the features you need, brush past the ones you donīt, and be aware of the ones you may not even realize are there.

General Topics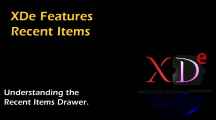 3:54
Basic
The Recent Drawer
Save time and get around quickly when administering your web site using the recent drawer.
---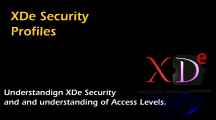 8:20
Advanced
XDe Security
Learn how to XDe security profiles work, understand access levels, and what it means to be a Superuser.
---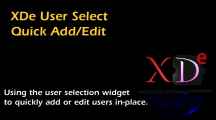 3:39
Advanced
Quick User Tools
Leverage the user select widget to quickly edit and/or create users without leaving the current page.
---
Video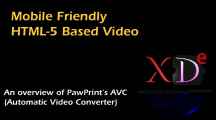 4:14
Basic
AVC Overview
Understand how the PawPrint AVC (Automatic Video Converter) works to allow easy upload of mobile friendly cross browser video to your web site.
---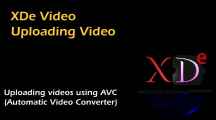 6:29
Basic
Video Tutorial
Learn how to upload videos to your web site using the PawPrint AVC (Automatic Video Converter).
---
Content Management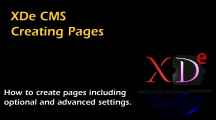 14:00
Basic+Advanced
Creating New Pages
Learn how to create new pages in the XDe CMS and how the settings affect caching, SEO, and management by other users.
---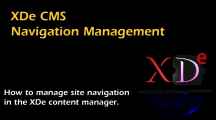 11:00
Basic+Advanced
Managing Navigation
Learn how to control your site navigation including visibility control for selected user categories and multilingual navigation.
---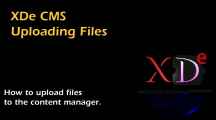 3:35
Basic
Uploading Files
Learn how to upload files to be placed for download in any bbText content block but primarily used in a content managed pages.
---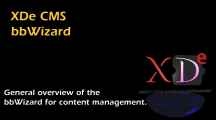 11:11
Basic
bbWizard
Basic use of the bbWizard in content management to simplify creating special content, with: lists, tables, and on-site links as examples.
---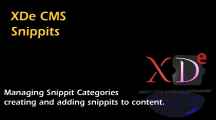 13:10
Intermediate
Snippits
Managing snippit categories, adding snippits and inserting snippits and categories into content blocks.
---
Chirp (Social Media)

5:30
Basic
Creating Chirps
Learn the basics of creating chirps manually and see how the module updates both Facebook and Twitter.
---
Newsletter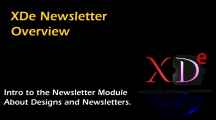 2:02
Basic
Newsletter Overview
Learn the basics and structure of the newsletter module - a general introduction.
---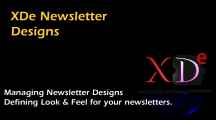 7:11
Advanced
Newsletter Designs
Building and managing newsletter designs - creating the look and feel of newsletters.
---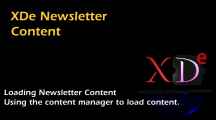 10:19
Basic
Newsletter Content
Building and managing newsletter content - using the XDe CMS to load content into a newsletter, how to send the newsletter, and looking at some of the stats you receive after it has been sent.
---
Tips, Guides, and Walkthroughs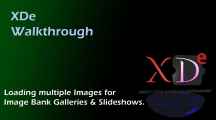 12:02
Advanced
Image Banks & Slideshows
Learn how to upload groups of images and create in-content image galleries and slideshows using image banks and the bbWizard.
---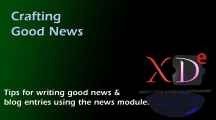 10:09
Basic
Crafting Good News Articles
Tips for how to write effective news articles and use the news module to enhance and promote them.
---